New Orleans Film Festival / November 2018
LEJ's Louisiana
Yours Truly in a Swamp
Monthly e-column @ www.LEJ.org
of Lafayette and New Orleans
LEJ.org
The 29th Annual
New Orleans Film Festival
November 2018
© 2018, Leonard Earl Johnson, All Rights Reserved
"If you can not have a good time in New Orleans,
you can not have a good time."
A
mtrak's Sunset Limited from Los Angeles, California, and points between, pulled into New Orleans one-half hour late.
"Hugely earliest ever,"
L. A. Norma said.
She lit a Camel Cigarette, and bid farewell to two young women from Los Angeles we had met on the train. Black, pretty, actors traveling to Big Swamp City for 2018's Film Festival. Dedicated this year to women and minorities in the film industry.
The first night was at the one-hundred-this-year Orpheum Theater, on the edge of the French Quarter, and across Roosevelt Way from the historic Hotel Roosevelt.
Screening: GREEN BOOK, a film with lore galore. Filmed in Louisiana.
BEST FILM 2019
also
Best Supp
orting Actor
Best Original Screenplay
A true story about black 1960s jazz sensation, Dr. Don Shirley (Mahershala Ali), and his white driver, furloughed Copacabana bouncer, Tony Lip (Viggo Mortensen) touring the American South
"Redux DRIVING MISS DAISY," Miss Norma said.
The title 'Green Book' comes from a
book
published in those days (1962) that listed hotels accommodating black travelers in the Jim Crow South.
The audience of self indulgent locals and dazzled out of town-ers were gleeful at seeing clearly that scenes depicting 'elsewhere' below the Mason Dixon Line had actually been filmed on the very stage where now we watched the film ~ the centenarian Orpheum stage.
"Sort'a like the Morton Salt girl," L. A. Norma said, in her best stage whisper. All around us, heads nodded and throats murmured concurrence.
Some scenes were shot at the grand old Hotel Roosevelt, across the Way. Some were at the spectacular Houmas House Plantation.
After the screening and panel discussion, director, Peter Farrelly, cast members in attendance, the story's author, Nick Vallelonga
(in real life the Son of the Lip), and a thousand jubilant movie fans Second Lined behind
the Kinfolk Brass Band up the aisles and out the door to Canal Street, and marched along the edge of the French Quarter to the Jung Hotel ballroom ~ to one hot-food station with a very long line!
Heavy true story, wonderfully told with humor and gravitas.
New Orleans has been anointed by MovieMaker magazine as the finest after-party festival. Easy to believe!
Some after-events were private, on riverboats. Some were open in green gardens. Others were atop post Katrina skyscrapers stretching defiantly above the reach of any future swirling
Seas. And some let you beat your feet on the banks of the Mighty Mississippi River.
We plotted to attend but two of these parties, Opening Night and Closing Night. Others tempted, but so did deadlines. We ended up doing three. Parties, that is ~ deadlines still linger.
One of the best,
RIVER BANK ROLLER BOOGIE
was
at Riverfront Park ~ a green linear space along the Mississippi River where once cargo ships tied up and stevedores labored.

Dressed in Fabled Sixties disco party motif this event-spectacular was particularly appealing.
"Tonight the cargo is"
According to L. A. Norma,
"Wee the 'm/f movie-fan' people."
O
pen to anyone with the price of admission.
It was a night of New Orleans' love for sale ~ Just pay that price and climb those stairs to paradise . . .
Or, in this case, an elevator. All
under the remaining roof covering concrete floors of an otherwise demolished warehouse. In gentrify-chic Faubourg Marigny ~ alongside America's flowing heart artery, the Mississippi River. Wow, as they say in Los Angeles!
Open breezes washed up The River all the way from the Bay of Tampico. Ships passed in the night. Roller skaters, too. Cage Dancers danced. Period music from the Fabled Sixties wafted over The River ~ catfish jumpin' in the break of day ~ cameras bathing in
the
Land
of
Dreamy
Dreams
.
One thing any film festival is, is a trade show exchanging finished products and budding ideas. A place to meet filmmakers from afar and near.
The two ing
é
nues who rode in on the train from Los Angeles were seen again at the Prytania Theater (Big Swamp City's only remaining free-standing one-screen movie house) for the powerful Steve McQueen directed, WIDOWS ~ as good as thrillers get.
Plot: Women made widows by Chicago Police gunfire. Thrown together in a desperate attempt at gaining power and actualization behind their own guns, and the leadership of widow number one, Viola Davis.
Another day, we met director/scriptwriter, Zack Godshall,
who returned to Louisiana from California a few years ago, looking like the
boy-next-door belonging as much in front as behind the lens.
Zack Godshall in short hair days
Now, with academic status (associate professor) at Louisiana State University, he sports, today, an artist-philosopher's beard and hair befitting his status as LSU's popular young film-professor.
"Could a toga be next?" Norma asked, blowing Camel Cigarette smoke over the Saint Charles Avenue balcony.
Godshall's first narrative films, LOW AND BEHOLD and LORD BYRON, premiered at Sundance, and were praised in The Atlantic, and The New York Times.
Today, at the 2018 New Orleans Film Festival, he is screening a class project. A series of little films called HOGWASH.
At the VIP Lounge, second-floor of Festival sponsor, New Orleans Advocate's Saint Charles Avenue offices, we talked with Michele Benoit and Glen Pitre.
In 2003, legendary film critic Roger Ebert acclaimed Glen Pitre, "Legendary American regional director."
Known as the original Cajun film makers, Petri created, and widely promoted, the popular BELIZAIRE THE CAJUN ~ Louisiana's first locally
produced high-production feature film, in English. "Our first films were in French," Michele Benoit said.
Belizaire premiered in 1986, at the Cannes Film Festival, and is still screening thirty-three years later.
We could see but a few of the over two-hundred and forty films screened during the Festival's
two half-weeks bracketing one fat weekend. And still find time to party. MovieMaker magazine way understated the temptation!
Outstanding
and not to be missed
:
Played to two SRO screenings
BOY ERASED
American-Australian coming-of-age drama. Based on Garrard Conley's 2016 book of the same title. It was scripted for the screen and directed by Joel Edgerton.
The film stars Lucas Hedges, Nicole Kidman, Russell Crowe, and Edgerton.
With a cameo by gay South African born, Australian music man, Troye Sivan.
It follows the Son (Hedges)
of Baptist preacher parents (Kidman and Crowe)
who force him to take part in a gay conversion camp. He is, at long last,
saved from further shaming by his loving ~ converted by second thoughts ~ Mother.
Redemptive, uplifting, fabulous! Don't miss it.
A TUBA TO CUBA
Directed by T.G. Herrington and Danny Clinch.
Writer: T. G. Herrington.
The Film played to a packed house at the Contemporary Arts Center, on the last night of the Festival.
After a panel discussion everyone regrouped for
Cuban food
p
erfecto
,
and music from both lands, at
Buktu
/
Revolution
Bar
,
on Thalia Street.
The well done film follows New Orleans famed Preservation Hall Jazz Band as they retrace their musical roots from NOLa to the shores of Cuba seeking a connection between the two musical cultures.
Preservation Hall
A hometown favorite.
Featuring Preservation Hall's current jazz
tuba master, business
manager, and leader of the band, Ben Jaffe (pictured here on the bass).
Their trip to Cuba follows in the large footsteps of his late Father, and Preservation Hall founder, Allan Jaffe, who made a similar journey of discovery many years ago.
We loved the film.
Allan and Sandra Jaffe with son Ben.
(Photo courtesy Preservation Hall)
A little something extra:
Preservation Hall Jazz Band and Ben Jaffe were performing guests of honor, two years ago, at Touro Synagogue's annual
Jazz
Shabbat
~ the one Jazz Fest event I try to never miss.
At the Shabbat 'after party'
I had the chance to utter that once in a lifetime line to Ben Jaffe, "I knew your Father, and he would be proud of you."
O
n the train out of Town, a middle-aged man in the club car wearing a light blue Haspel seersucker suit with a black t-shirt, handed me
his card stating he was "
A
Cannabis dealer from Colorado."
He was on his way back from Atlanta, he told us, where some Easter Island like stones were found indicating the World's population needed to be cut back to one-half a million.
This was the first I'd heard of this, but I had been in New Orleans at the movies.
Your comments and corrections are welcome:
Comments
Lagniappe du Jour


without the standard theatrical run, provided the film otherwise complies with Academy rules.
~*~ ~*~ ~*~
Too many to see, too many to write about!
Here are a few notables among notables ~ with links
The Chloe Wine video that preceded all screenings
an ad, a short film,
a delicious must taste
master
work
PROJECTION was done by Mekanism advertising agency
of San Francisco, California
for Chloe Wine Collection in the United States.
It was released in April 2018.
~ ~ ~
ROMA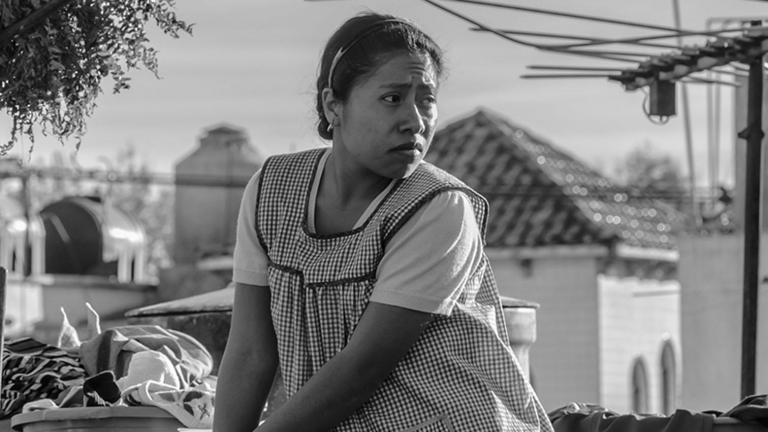 Alfonso Cuarón Netflix Movie
Academy Award®-winning director and writer
Sold Out Thanksgiving Weekend Openings
Limited Theater Release ~ East and West Coasts
The Hollywood Reporter ~ November 25, 2018
~ ~ ~
FATHER'S KINGDOM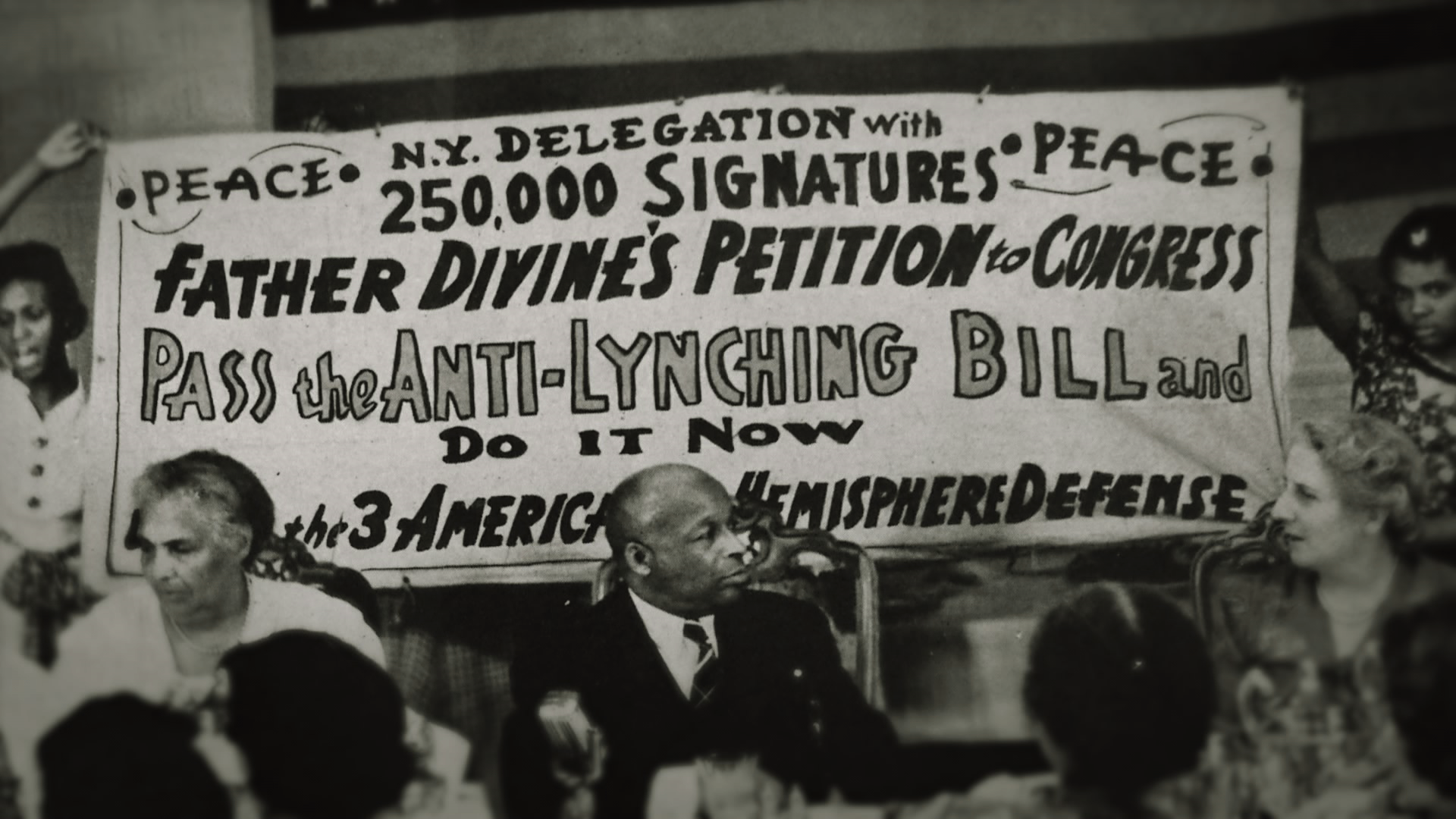 ~ ~ ~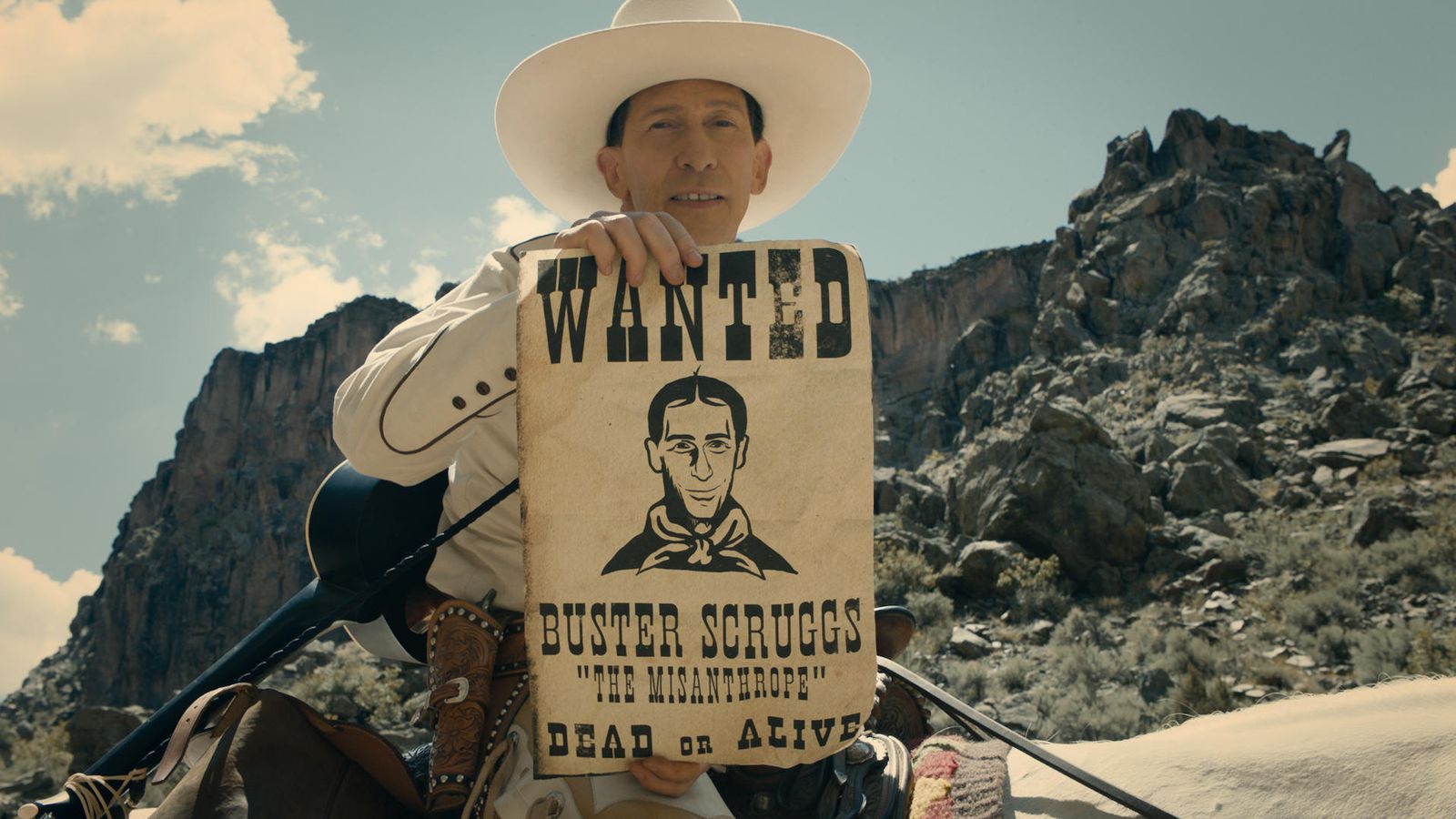 A film by Joel and Ethan Coen
(Actually six great little films about yee ole West)
~ The legendary Coen Brothers ~
~ ~ ~
THIS TACO TRUCK KILLS FASCISTS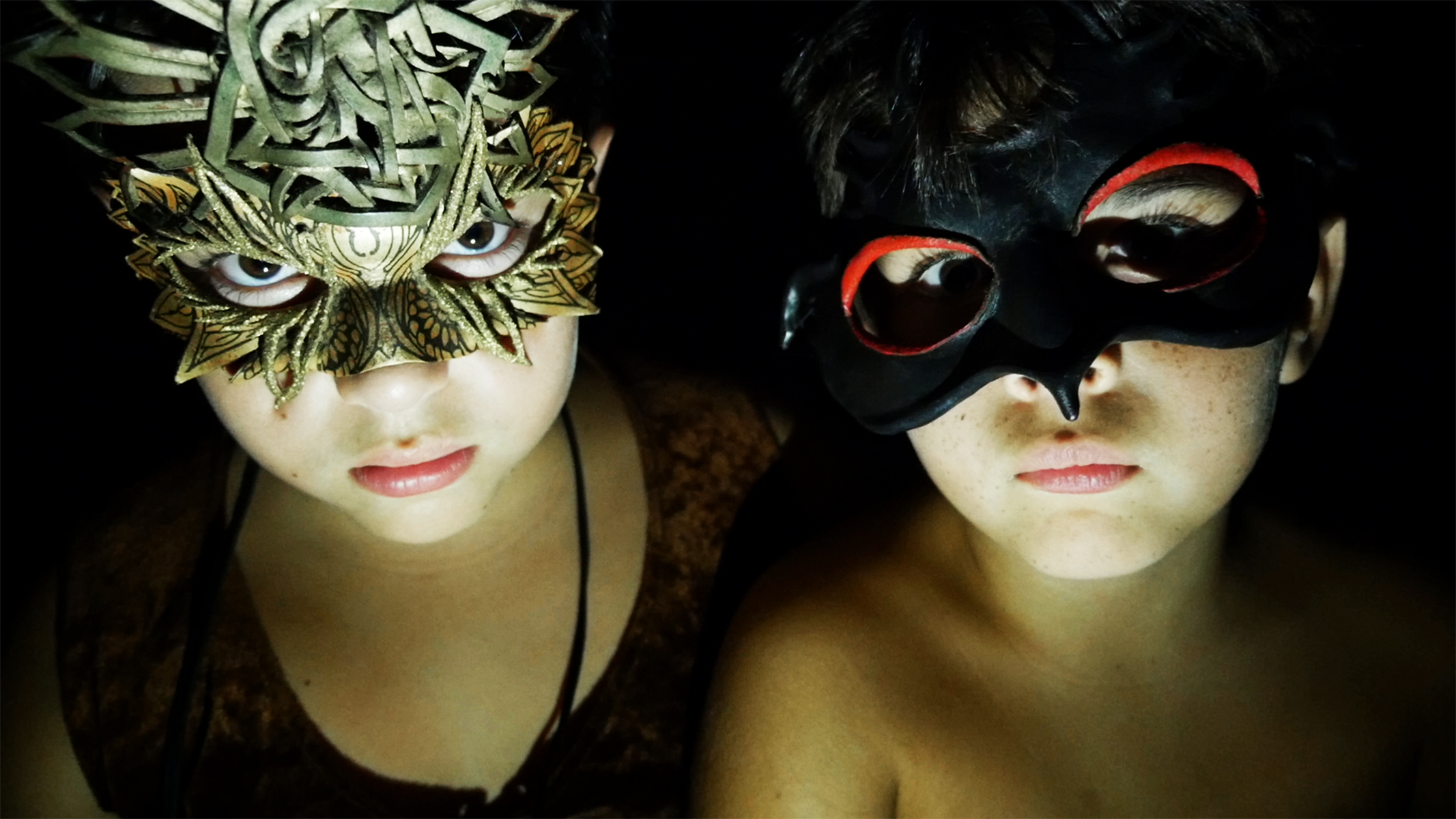 Winner: NOFF Best Louisiana Feature Award
~ ~ ~
IF BEALE STREET COULD TALK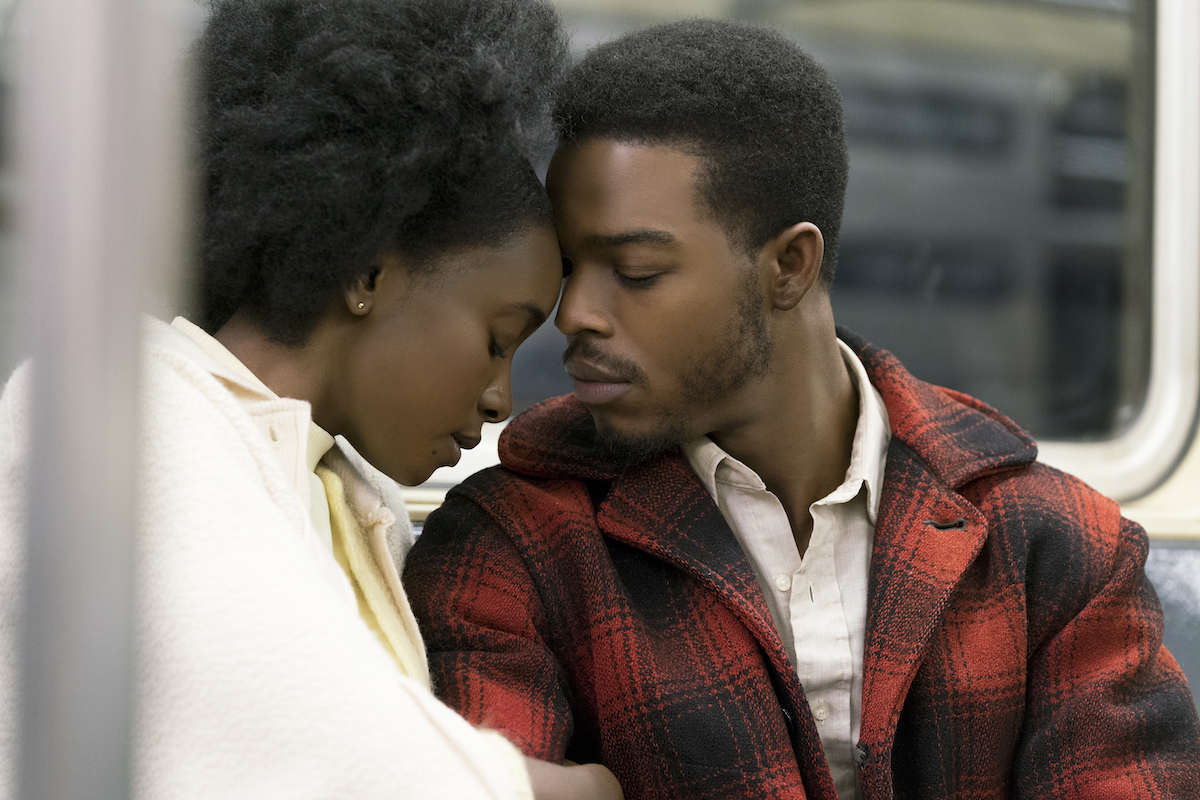 Director: Berry Jenkins
based on James Baldwin's novel by the same title
~
~ ~
Dum spiro, spero
(North Carolina state motto in Latin)
English: WHILE I BREATHE, I HOPE
French:
Tant que je respire, je l'espère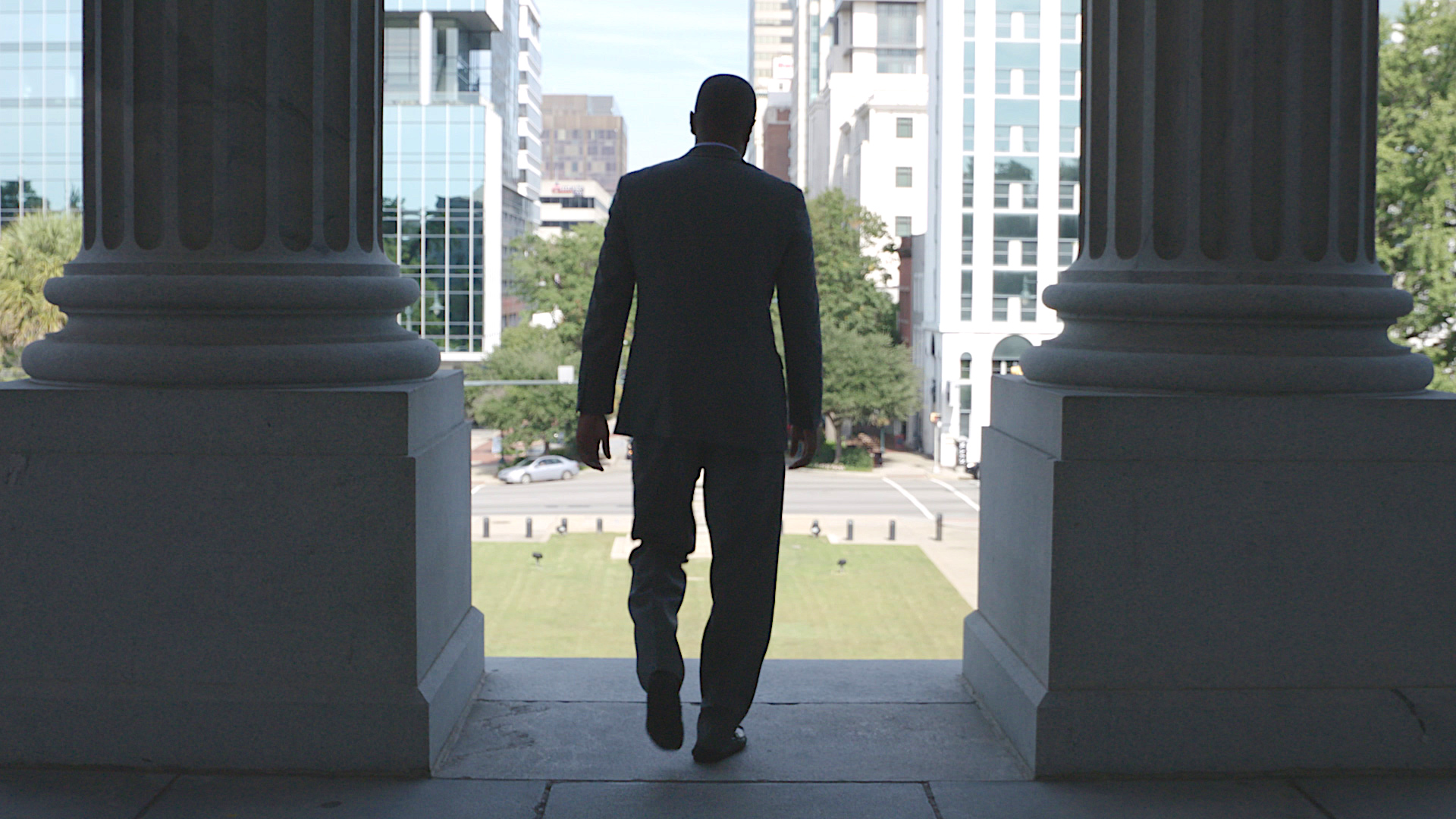 A film by the English title, about Bakari Sellers,
North Carolina rising star politician
~ Sellers was present at NOFF screening and question session ~
~ ~ ~
Buckjumping
Director: Lily Keber,
Producer: Lily Keber, Stephen Rose
DP: Zac Manuel, Editor: Jane Geisler
NOFF award: Best Cinematography Prize (Louisiana Feature)
~ ~ ~
Bending Lines:
The Sculpture of Robert Wiggs
Director. Allison Bohl Dehart, Peter Dehart,
Producer
: Lisa Osborn
DP

: Matt S. Bell, Allison Bohl Dehart,

Editor

: Allison Bohl Dehart, Peter Dehart
~ Bending Lines / Vimeo trailer ~
~ ~ ~
~ NOFF Vimeo memento video ~
~ * ~ ~ * ~ ~ * ~
The Star Sisters singing
HOORAY FOR HOLLYWOOD
~ not a part of the 2018 New Orleans Film Festival,
simply here for your entertainment ~
Your comments and corrections are welcome:
Comments
LEJ's Louisiana, Yours Truly in a Swamp
is a monthly e-column @ www.LEJ.org
~ Hosted on GOOGLE Blogger ~
and periodically
at
Les Amis de Marigny,
New Orleans,
It is written by Leonard Earl Johnson
of Lafayette and New Orleans, Louisiana
© 2018, Leonard Earl Johnson, All
Rights Reserved
*
*
*
*
*
*
*
*
*
*
*
*
*
*
*
*
*
*
*
*
*
*
*
*
*
*
*
*
*
*
*